article
2021, October, 10
NOF Metal Coatings Europe shapes its future with Big Data
From its manufacturing plant to its licensed applicator facilities, NOF Metal Coatings Europe is seizing the opportunity of digitalization to ensure best-in-class coatings and customer satisfaction.
Artificial intelligence optimizes the manufacturing of coatings.
The manufacturing of coatings consists in transforming various raw materials through specified chemical reactions and mixing processes. In this field, the statistical analysis of a large number of batches and the implementation of linear and non-linear mathematical models, such as neural networks, make it possible to identify the strategic parameters that guarantee the conformity of the coating once applied on parts.
To achieve this result, the company has built datasets gathering the manufacturing parameters of previous batches (raw material characterization, temperature sensor records, etc.) and their performances (friction coefficient, etc.). This historical data was then used to train, tune and test different algorithms to model the coating performance according to these manufacturing parameters and to evaluate their importance. Moreover, applied to the batches being manufactured, the model allows to anticipate any deviation from the expected performances and to determine the corrective measures.
"With customer satisfaction and coating performance as our ultimate goals, our manufacturing specifications are continually optimized to ensure the best application conditions for our coatings at our licensees" says Steven Kerveillant, Marketing & Strategic Innovation Director.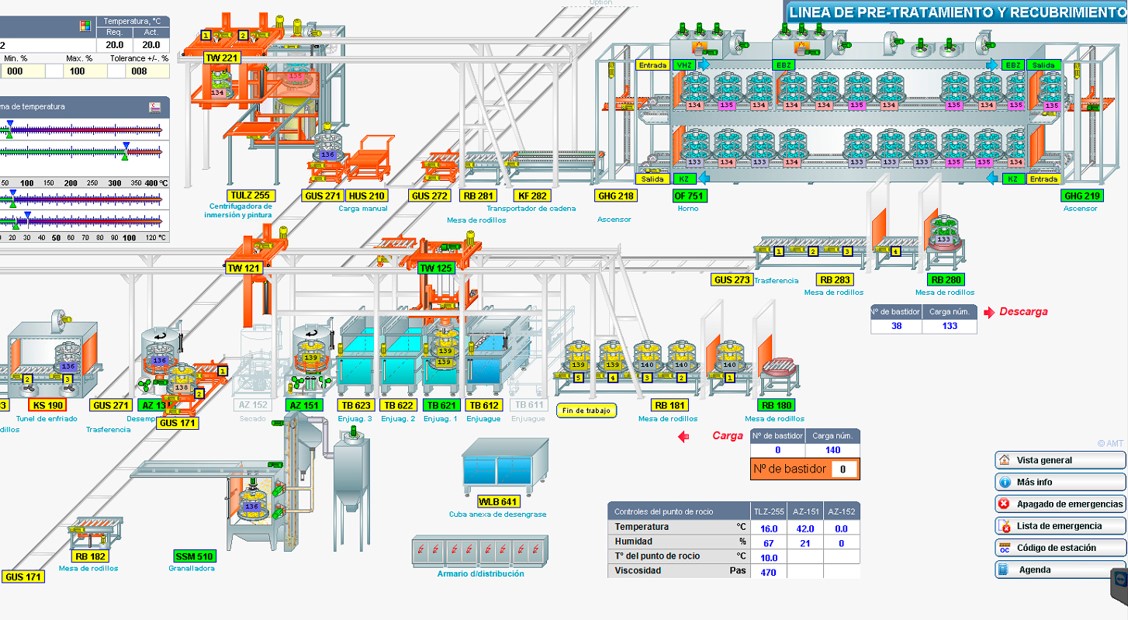 Application lines become smarter.
On the road to Industry 4.0, NOF Metal Coatings Europe recommends new standards of application lines for its coatings, designed with the best technologies in terms of automation, multi-axis systems and data acquisition.
Beyond the equipment and technical solutions, all the interfaces needed to run the application process are designed with minimum human intervention and maximum control over key data. Degreasing, blasting, application, curing, and cooling are integrated into a single line which reduces handling to a minimum and allows operators to use their skills on higher value-added tasks. Sensors constantly monitor the parameters that can affect the quality of the coating and any deviation is signaled in real time by alarms: this ability to react extremely quickly results in an OEE (Overall Equipment Effectiveness) performance rating of over 90%.
Moreover, with these automatic and remotely controlled processes, the company is able to continuously improve the application parameters to achieve the targeted performances, resulting in consistent quality and cost efficiency.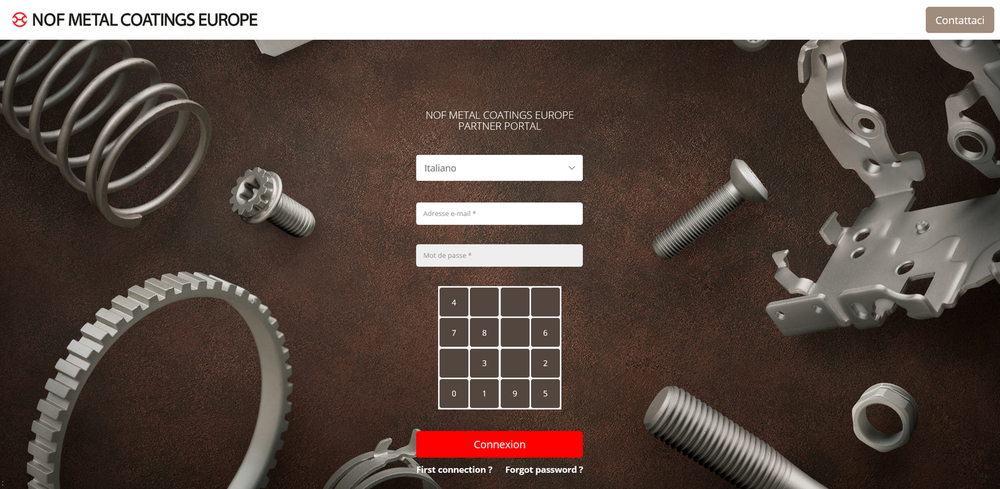 Data strengthens the GEOMET® applicators network.
To increase the operational performance of its network of licensed applicators, NOF Metal Coatings Europe has launched an exclusive and secure digital platform. The first module covers Quality.
Licensees can both enter data and access data provided by NOF Metal Coatings Europe laboratory technicians. This centralized access to sample history and quality results offers significant efficiency gains.
As part of continuous improvement, the platform also allows each licensee to monitor and analyze the quality performance of their application lines through customized, interactive, and automated reports. Information flows faster and allows everyone from operators to managers to make data-driven decisions to ensure optimal coating performance.
Since the beginning of 2021, all GEOMET® applicators in Italy have been trained and have a continuous access to this tool. Other modules will soon complete this new digitalized service.
"Ultimately, the key to our success is the success of our licensees and the satisfaction of our end customers" says Isabelle Perche, Quality Director.